About Us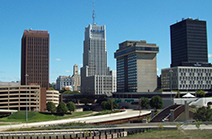 WashClub is just like going to the laundromat, except we do all the work for you!
WashClub provides laundry services to Akron, Canton and Youngstown. We understand laundry doesn't always fit in your busy schedule. In fact, just thinking about the time it takes to sort, treat, wash and fold multiple loads of laundry can be stressful.
And that's where WashClub can help. We provide individuals and businesses with wash and fold services, dry cleaning and even tailoring. We know how to care for your clothing, towels, blankets, sheets, and linens. We professionally handle every load of laundry and treat each item with care.
And because WashClub knows your time is valuable, we make working with us easy. Order online or use our convenient mobile app. Both are simple to navigate and provide step-by-step instructions for submitting an order. Once your order is placed, you'll receive an email with details on when a team member will arrive to pick up your laundry. In 24-48 hours, your clothes will be delivered fresh and clean to your doorstep.
We are excited to have the opportunity to help Northeast Ohio save time, money and look your best!